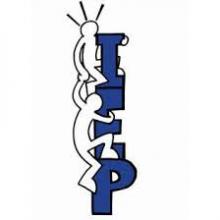 IEP Youth Services, Inc. - Inspiring, Empowering, Progressing. 
IEP Youth Services is a charitable 501(c)(3) not-for-profit agency offering our clients, children through young adults, assistance by providing residential, social and psychological services. Referrals come from DCP&P, the Monmouth County Court as well as the various youth case management agencies in the State of New Jersey. These referrals are made for many reasons, including abuse, neglect, behavioral issues, lack of a safe home in which to live, or no home at all. IEP's wide range of programs, for the kids we work with, ensure they have a safe, nurturing environment, counseling, and the resources needed for self-imrpovement. Among the programs available to youth and young adults in the community are screening and evaluations, social skills building groups, anger management, and support/referral services. In addition, young people, who might be homeless after state funding ends, can now learn appropriate life skills while residing in a semi-supervised, transitional living program. In the years since IEP Youth Services opened its first program in 1986, nearly 3,000 clients have been served.  We work to help all to understand that they have the ability to reach their goals by bringing love and order into their lives.
MISSION-IEP Youth Services, Inc. advocates for youth by providing resources which include a safe, nurturing environment and counseling for self-improvement. Through these resources, IEP inspires young people by empowering them to overcome crisis and reach their goals.